Book A Tour
You are welcome to come in for a tour of Motorworks. Come and explore the space and see if it's the right fit for you. Use the form below to book a visit.
In the heart of Somerset…
Motorworks is an exciting new workspace for the businesses of Frome, brought to you by Forward Space. A stones throw from The Old Church School, Motorworks can be found on the brow of Butts Hill. Phase 1 of our exciting sister building is now open and provides the community of Frome with beautifully inspiring workpods and studios. Perfect for freelancers and small or growing teams, our new spaces provide everything you need for a productive and focused working environment. With its own dedicated courtyard, members can enjoy a relaxed atmosphere as well as enjoy access to all the facilities at The Old Church School too.
Sadie Simmons
Our fabulous host at Motorworks and TOCS, Sadie is the newest member of the team and is really looking forward to putting her own stamp on the building. In her natural habitat, you would typically find Sadie scouring the charity shops, playing backgammon, or cooking up a storm with friends. If you have a membership query, you're thinking of taking a tour or hosting an event, Sadie is who'll need to speak to!
Resources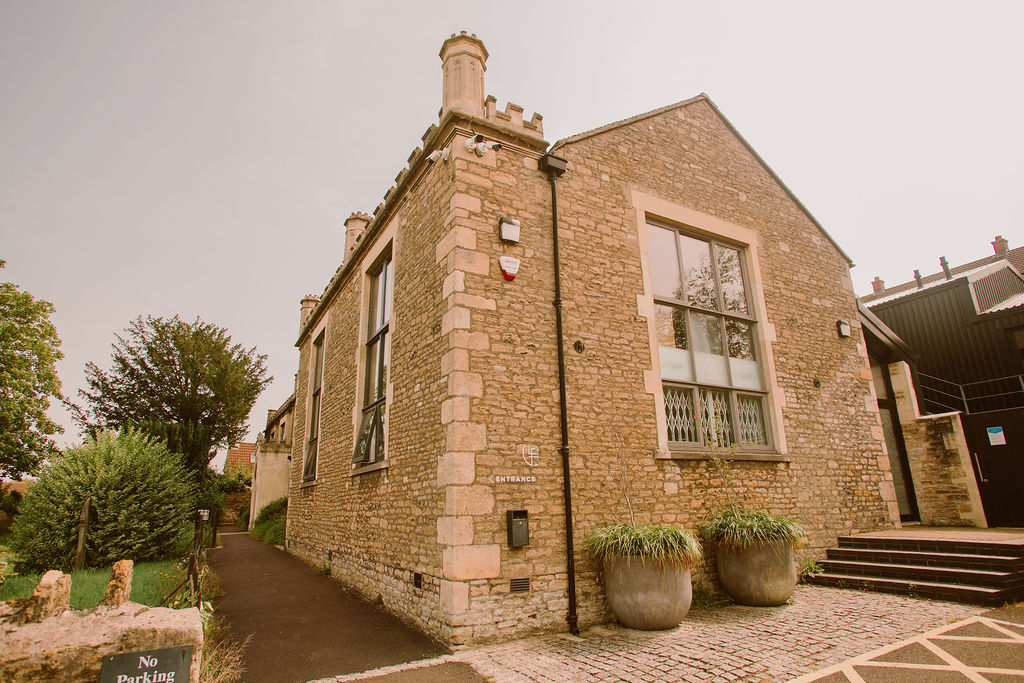 Full Access to TOCS
Access to all the member's shared facilites at The Old Church School (across the road) including library, event space, meeting rooms, phone booths, showers etc.
Courtyard Gardens
Relax in the courtyard at lunchtime or while you're on a call and fancy a slice of sunshine.
Super Fast Broadband
1GB Fibre Broadband throughout the building means members have access to high speed connection all day, everyday.
VOIP Phones
All dedicated members are able to add a VoIP phone to their deskspace.
Shared Kitchen
Our stylish shared kitchen is the perfect hub for meeting other members while making a cuppa or enjoying your lunch.
24/7 Access
Dedicated Members – our doors are always open. You and your team have access to the building 24/7 every day of the year so you can keep your working day as flexible as you like.
Looks like there are no events at the moment…
We add new events throughout the month, so please check back again soon or sign up to our mailing list to be the first to know about what's coming up.
We also run events in our other buildings. To see what's going on at our other sites, head to our main events page.
Get in touch
Book a tour, free trial day or speak
to us about your next event